RECRUITMENT SERVICE
The Hurray IT staffing vertical is built on this simple principle: a result-oriented and pragmatic approach to matching talents in the Information Technology sector to the relevant industry. In its over eight-year-long journey, Hurray has created recruitment models that can help us cater to the most complex demands of our IT clients.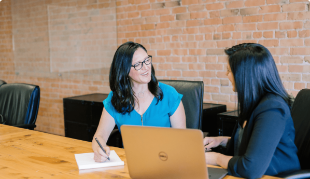 The Seven-step Methodology
Hurray has adopted a seven-step methodology in its scope of external recruitment
Planning Phase
Client requirement is central to our recruitment process. The planning phase is an insight into client requirements and understanding the functionality of such requirements towards effective acquisition of talents.
R & D Phase
The Research and Development phase is aimed at finding the suitable competency levels based on skills, experience, job stability and performance. Such rankings ensure we select and share suitable candidature matching our client requirements.
Initial Candidate Screening
At this phase, we do an assessment of a candidate's Key Result Areas (KRAs), Compensation Package, Job Role, etc. Interviews are conducted to assess a candidate's competency to match the job role.
Candidate Validation
A thorough reference check is initiated by our team, after the preliminary screening and interview. This is done as part of candidate validation.
Interview with Client
The candidate is referred for the client interview after the initial screening and validation—where the client can directly evaluate the capability of the candidate.
Formal Reference Check
Based on the client's positive feedback, a formal reference check of a candidate is done at this stage regarding her/his performance, work ethics, behaviour and other fundamental details.
Closure
The closure phase involves negotiation on salary, joining date and offer letter. Towards ensuring smooth integration of the candidate in the client's base, Hurray continues to maintain relationship with both the client and selected candidate.
Services

IT-Staffing

E-Commerce

Manufacturing

BFSI

FMCG

Retail

Technology

Telecom

Healthcare

Telecommunication

Banking Insurance

Education